An In-Betweener Shares Secrets on Reaching In-Betweeners
I'm a turn of the century baby. I was born at the beginning of Gen Z in 1997 – but I've never really felt like a Gen Z-er. Growing up, I was grouped in with the millennials – I remember hearing how people my age were lazy and entitled. Now, as I check my smartphone between sentences and have an 8-second attention span, I realize I may be a little more Gen Z than I thought. However, I will forever consider myself an in-betweener. You know, a little millennial and a little Gen Z? Why segment myself to just ONE generation? ¿Porque no los dos?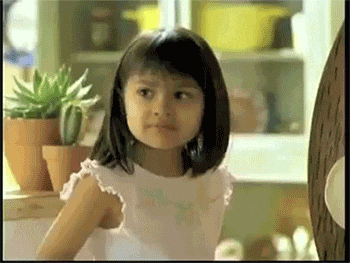 There are about 19 million Americans who I vote fall into this "in-betweener" category. We're ages 20-24 and are just beginning to start our adult lives (that whole working 40 hours a week thing and trying to cook more than ramen noodles in our college dorm rooms). Many of us have moved away from our parents' houses and started "adult jobs" and many of us have thousands in college debt (READ: we have very little extra cash).
So where lies the in-between part of maybe being a millennial and maybe being part of Gen Z? In my case, it's spending habits. While I have tendencies that align with millennials, I also have tendencies that align with Gen Z. I value experiences like millennials, but I value them a whole lot more if I get them for a bargain. I buy some things online, but I also like shopping at the store like Gen Z-ers. So how do I decide who wins my *limited* dollars?
Like Gen Z, I like companies I can trust. I want good products at a good price. And when I say trust, I want companies to own up to their mistakes. Remember when KFC ran out of chicken and owned up to it without passing the cluck? That resonated with me. I like their brand.
Like millennials, I want good customer service. If I can talk to a person without having to jump through all the automated messaging hoops, then I can 99% guarantee I will prefer your company. Cue me not having to yell "REPRESENTATIVE" in my phone 5 times before I can actually talk to someone.
In short, here are 5 ways to reach people like me, a kinda millennial and kinda Gen Z (you've probably heard of all of these, but this time, it's a first-hand source!):
Utilize Instagram, Twitter, AND Snapchat for ads– we use all these platforms daily.
Don't post the same things on each platform. We go from each platform back to back and if we see the exact same thing on each medium, we will ignore it. You can use the same concept, just modify it for each platform.
Collaborate with influencers that accentuate your brand, clearly and honestly – we follow and listen to people we trust.
Be authentic with your brand. If you started your company to support women and children – actually do things that support women and children (and then tell us about it in a humble vlog).
Make interactions with your brand seamless (aka omnichannel). We want to see your brand personality come through in ads, social media pages, vlogs, AND in-store. You are ONE company after all – make it appear that way.
While you may have heard of all of these things before, there are still a lot of companies out there not doing them. Be the company that does these things, and win in-betweeners' business for the next 70-80 years. It will add up!